At Crystal Carpet & Flooring Company, we pride ourselves in offering high-quality, designer carpet from industry leaders like Stanton Carpet Corporation. Recently, we added even more of Stanton's luxury offerings to our showroom, including Rosecore, Crescent, and Hibernia carpets.
Established in 1980, Stanton is synonymous with value and style in decorative carpets and rugs. Stanton carpets are innovative in design and construction. They are available in wool tufted textures, flat-weaves, wool blends, nylons, synthetic and natural fibers. Here's what you need to know about our 3 new designer carpets:
Rosecore Carpet: Crystal Carpet & Flooring Company is now one of the select showrooms allowed to distribute Rosecore carpets. The Rosecore Carpet Division has created premier fine broadloom and hand-loomed carpets for over three decades. Rosecore's floor coverings are available in soft neutrals as well as rich colors like Macaw blue. These carpets capture the eye and complete the room with elegantly crafted patterns and textures, from classic diamonds to playful geometrics. Details like innovative interlocking designs, intricate cut-and-loop structure, and ultrafine 100% Tencel fibers turn carpeting into a statement piece. Whether you're looking for a runner for your stairway, eye-catching carpet for your bedroom, or a textured area rug, consider Rosecore.
Crescent Carpet Importers: Crescent Carpet Importers has been creating luxury designer carpets for over two decades. We love their bespoke, globally-inspired and hand-loomed carpets for their artistic and timeless style. Most recently, their menswear-inspired line of carpets features a thick tencel and wool fiber mix with shiny Lurex® yarns for a touch of sophistication. For carpeting that meshes masculinity with classic patterns, consider Crescent carpets. Whether you're looking to cover eclectic, global spaces or more traditional spaces, their style is fashion-forward and luxurious.
Hibernia Woolen Mills: If you're looking for authentic, tufted wool carpet at the pinnacle of great craftsmanship, Hibernia Woolen Mills carpets make a great choice. The "Hibernia difference" is the focus on quality from start to finish. Hibernia carpets are made with the finest wool yarn in the world. They feature unique textures and meticulous detail work. For high-end, non-synthetic wool carpet, Hibernia is a top-notch option now available at Crystal Carpet & Flooring Company.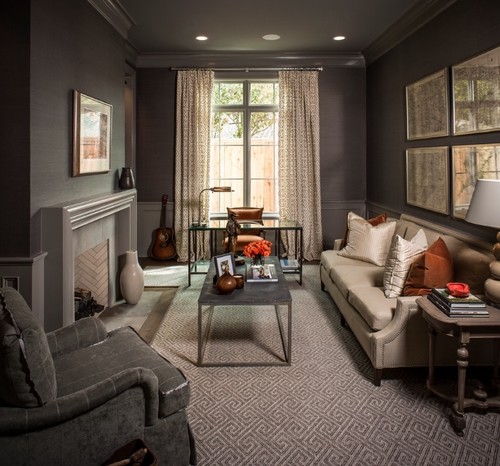 Designer Carpet at Crystal Carpet & Flooring Company
We're happy to offer and install an ever-expanding inventory of high-quality designer carpets at our showroom. If you're interested in discovering Rosecore, Crescent, and Hibernia carpets for your space, give us a call or come see us. From stairway runners and entryway rugs to full-home carpet installation and commercial carpeting, we have your floors covered.